Dr. Chew Wei Lun
Dr. Chew Wei Lun, DC is a licensed Chiropractor under the Australian Health Practitioner Regulation Agency (AHPRA), after completing his tertiary studies in Melbourne, Australia with a Bachelor of Science (Chiropractic) and Master in Clinical Chiropractic. Throughout the years, he had received numerous training in many different techniques within the profession such as:
Chiropractic BioPhysics (CBP)
Sacral Occipital Technique (SOT)
Applied Kinesiology (AK)
Thompson Technique
Dr. Chew has special interest in clinical biomechanics of the spine even before completing his academic studies. Having encountered the lack of spinal corrective and structural rehabilitation in Singapore, Dr. Chew further completed his CBP certification courses in USA to provide this ethical and evidence-based treatment option to individuals who are looking for chiropractic structural rehabilitation. Today, he is the only Singapore-based Chiropractor with the Certification in CBP® Structural Rehabilitation – the most scientifically researched technique in the field of Chiropractic.
Dr. Chew's integrative approach to health is aim to provide a more personalized healthcare solution for all individuals rather than using a one-size fits all approach, that many times failed to produce satisfying clinical outcomes.
Throughout these years, he continues to outfit himself with better skills and knowledge that enable him to provide better care for his patients. His clinical experience has taught him that the pain/discomfort his patients encountered does not always stem from the musculoskeletal system. Being a holistic Chiropractor, he is determined to search and manage the root cause of the problem with his best ability and expertise.
This led him to further his postgraduate studies in the field of Functional Diagnostic Medicine and Nutrigenomics to provide a more comprehensive approach in addressing a person's health. With these unique sets of skills and knowledge, he sees patients with neuromusculoskeletal condition like Parkinson Disease, Chronic Fatigue Syndrome, Fibromyalgia, Chronic Migraine Headache, Diabetic, and more.
Some example of special assessments/testings carried out are:
Postural X-rays analysis
Metabolic Energy Testing
Comprehensive Stool testing
Omega Fatty Acids Profile
Food Sensitivities test
DNA Fitness Test
Others
Accreditation & Credentials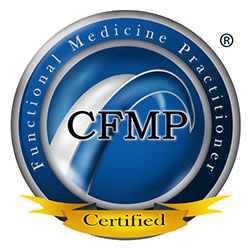 Schedule a 1-on-1
Consultation Today
Address: 21 Tan Quee Lan Street, #02-04 Heritage Place 188108 Singapore.
Phone: +65 6493 7293
Mobile: +65 9854 6806
Email: goodhealth@essentialchiropractic.sg
Travel by MRT:
Take Downtown/East-West Line to Bugis Station, then exit through Exit D to Tan Quee Lan Street. This exit is directly opposite of the Heritage Place .