There is dramatic increase in the number of people suffering from complex, chronic disease in our era of modernization. Many of these health conditions share some overlapping/inter-related underlying drivers before they manifest into their own distinct set of signs and symptoms or being labeled with a medical diagnosis. The acute-care approach practiced by traditional orthodox medical practitioner often yields very little success with many long-term adverse effects arise from the drugs interactions.
Functional Medicine Practitioners manage this wide range of health condition by addressing the underlying cause, using a systematic and personalized approach that often enables them to improve patient's health. Some of the common health conditions managed by these practitioners are:
Migraine
Headache
Chronic Fatigue Syndrome
Sinusitis
Attention Deficit Disorders and Brain Fog
Metabolic Syndrome
Dyslipidemia
Blood Sugar Concern
Cardiovascular Health
Fibromyalgia
Skin conditions
Weight Management
Stress and Mood Disorder
Gastrointestinal Concern
Bone Health (Osteoporosis prevention and management)
Apart from seeing individuals with health concerns, Functional Medicine Practitioners also help healthy individuals to optimize their vitality and promote healthy aging process through personalized nutrition using the latest breakthrough in genetic science and systems biology. This wellness and prevention paradigm is the true healthcare model that should be practiced, and is the future of healthcare.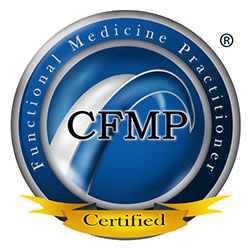 Schedule a 1-on-1
Consultation Today
Address: 21 Tan Quee Lan Street, #02-04 Heritage Place 188108 Singapore.
Phone: +65 6493 7293
Mobile: +65 9854 6806
Email: goodhealth@essentialchiropractic.sg
Travel by MRT:
Take Downtown/East-West Line to Bugis Station, then exit through Exit D to Tan Quee Lan Street. This exit is directly opposite of the Heritage Place .